Get ready for a mind-blowing experience at Random Rab w/ New Thousand, where you'll be transported to a mesmerizing musical journey !
The multi-instrumentalist and singer offers a powerful and unique contribution to the West Coast electronic music scene, with his work having diverse influences ranging from trip-hop, classical, Arabic, jazz, and more
Random Rab w/ New Thousand
Join us for an incredible evening of music with Random Rab and New Thousand! Get ready to dance, sing, and lose yourself in the mesmerizing beats and melodies.
Date: Fri Nov 03 2023
Time: 7:00 PM MDT
Location: 538 Main ST, Grand Junction, CO 81501
Don't miss out on this unforgettable in-person event! Grab your friends and come down to experience the magic firsthand. Get ready to have an amazing time with incredible artists and a fantastic crowd. Mark your calendars and we'll see you there!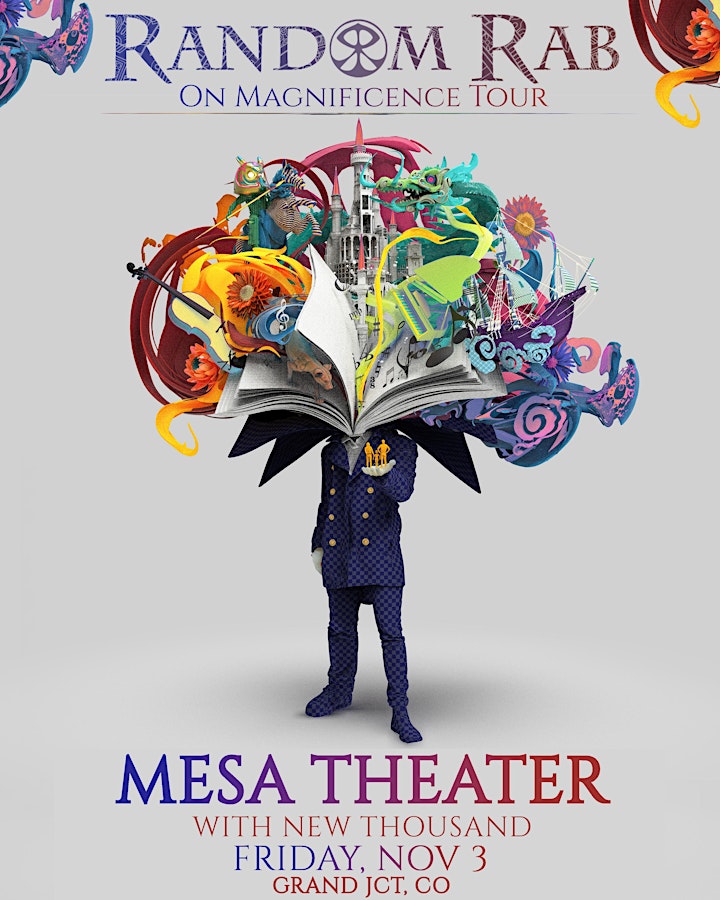 Venue Information:
Mesa Theater
538 Main ST

Grand Junction, CO, 81501