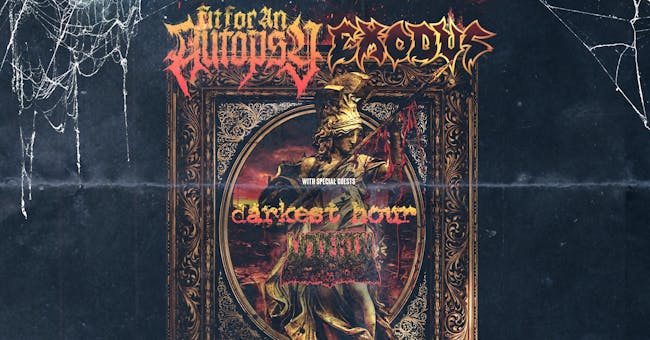 Fit For an Autopsy & Exodus LIVE at Mesa Theater Tuesday, November 28th with Darkest Hour and Undeath!!
Fit For an Autopsy & Exodus w/ Darkest Hour + Undeath
Get ready for an electrifying night of metal madness as Fit For an Autopsy and Exodus take the stage! This mind-blowing event will leave you craving for more headbanging action.
Date: Tue Nov 28, 2023
Time: 7:00 PM MST
Location: 538 Main ST, Grand Junction, CO 81501
Join us at this legendary venue for an unforgettable live performance. Brace yourself for bone-crushing riffs, thundering drums, and raw energy that will send shockwaves through your body. Mosh pits, crowd surfing, and epic guitar solos await you!
Don't miss out on this epic metal extravaganza. Grab your friends, brace yourself, and prepare to \m/ ROCK \m/!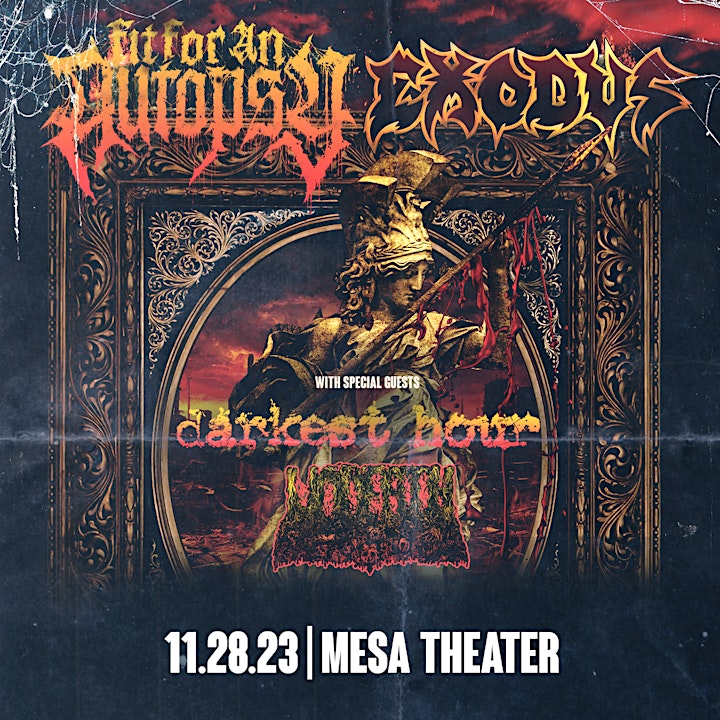 Venue Information:
Mesa Theater
538 Main ST

Grand Junction, CO, 81501