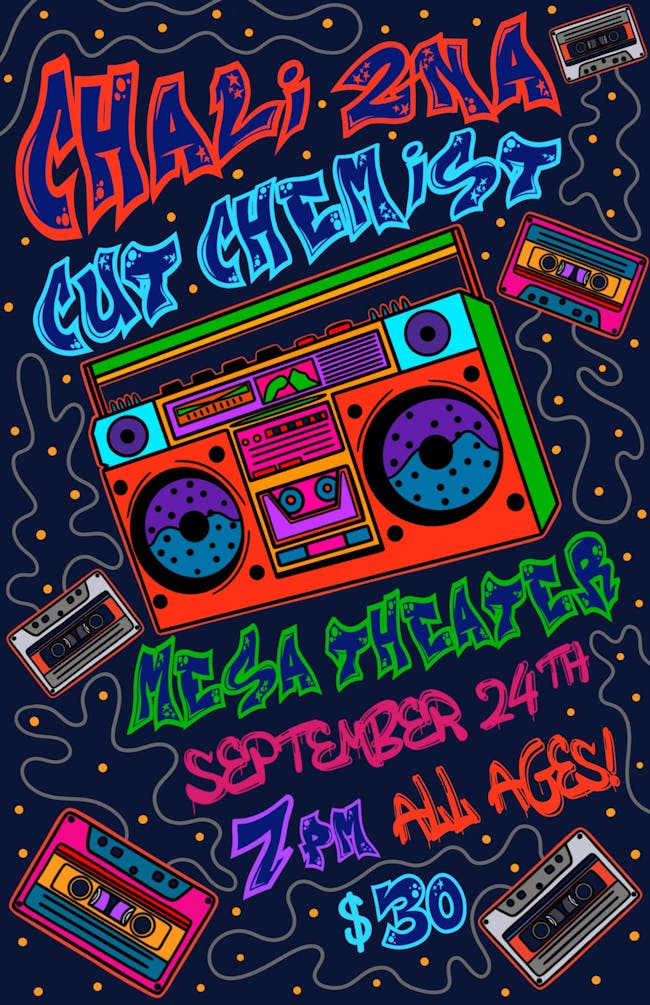 Get ready to witness an epic collaboration of CHALI 2NA x CUT CHEMIST, bringing you an electrifying in-person event that will blow your mind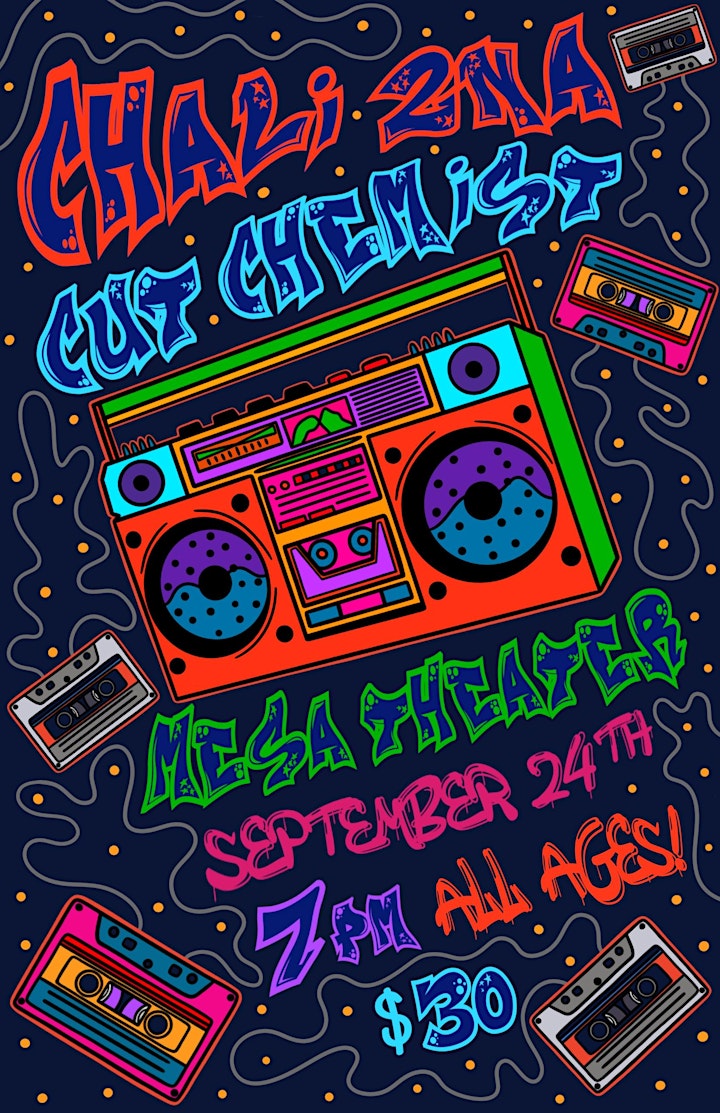 CHALI 2NA x CUT CHEMIST
Come join us for an unforgettable night of music and entertainment with the legendary duo, CHALI 2NA x CUT CHEMIST! Get ready to groove to their infectious beats and experience their incredible live performances.
Date: Sun Sep 24 2023
Time: 7:00 PM MDT
Location: 538 Main ST, Grand Junction, CO 81501
Prepare to be blown away as CHALI 2NA, the iconic rapper with a voice like no other, and CUT CHEMIST, the master of turntables, take the stage together. Their unique blend of hip-hop, funk, and soul will have you dancing all night long.
Don't miss out on this incredible opportunity to witness two musical legends in action. Grab your friends, bring your energy, and get ready for an electrifying night of music at Mesa Theater!
Chali 2na and Cut Chemist have been inseparable for 35 years. It all started in 1987 when they formed their first group UNITY Committee just a couple years after Chali move from Chicago to Los Angeles.

In 1994 they combined forces with local rap group Rebels Of Rhythm to form Jurassic 5. Although J5 was in full swing making music and doing shows, Chali and Cut also were founding members of the fusion Latin group Ozomatli in 1995. Since then the two have been busy with both groups and still managed to find time to separate and embark in solo careers on the side. Cut Chemist went on to do remixes and features for such acts as DJ Shadow, Less Than Jake and Blackalicious. Chali also explored his rap prowess with such acts as Roots Manuva, Lyrics Born, Slightly Stoopid and Galactic just to name a few. Separately they also landed solo deals with Interscope and Warner Brothers.

The two have kept busy with their own separate careers while always finding time to collaborate. It's a 35 year old friendship that manifests into music and art.

For the last three years they've been doing a special collaborative performance that tells the story of their lives in music together. The catalogue is as endless as the time they spent together creating over the years.

Venue Information:
Mesa Theater
538 Main ST

Grand Junction, CO, 81501