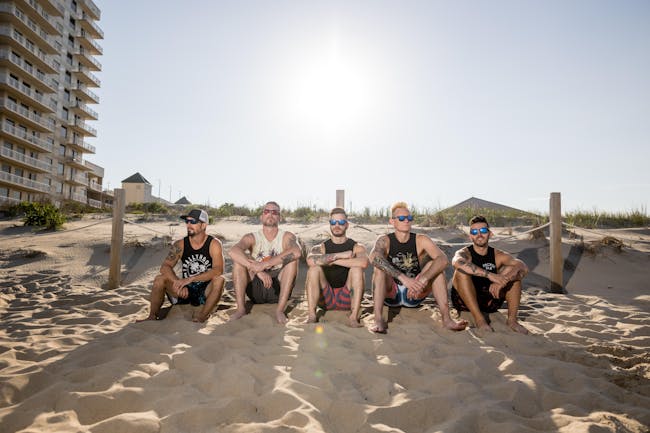 Ballyhoo! at Mesa Theater - a wild and crazy event that will blow your mind
Ballyhoo!
Join us for a night of excitement and fun at Ballyhoo! This event is all about letting loose and having a great time with friends and family. Get ready for an unforgettable experience!
Support: Jimmie's Chicken Shack
Time: 7:00 PM
Location: 538 Main ST, Grand Junction, CO 81501
At Ballyhoo!, you can expect non-stop entertainment and a lively atmosphere. Dance the night away to the and create memories that will last a lifetime.
Don't miss out on this incredible event! Grab your friends and mark your calendars for Ballyhoo! It's going to be a night to remember!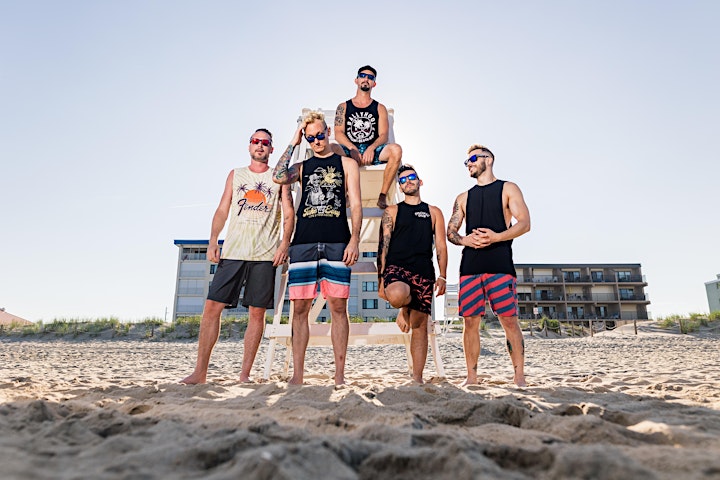 A rock band with punk energy and pop reggae grooves, Baltimore's BALLYHOO! are a fun, fan-loving powerhouse. These road dogs have tirelessly toured coast-to-coast taking their music to the people. Between the road and the studio, BALLYHOO! have crafted a sound distinctly their own; fresh, fun, and embodied by the soul of the party lifestyle. Lead singer and guitarist, Howi Spangler, has a reputation for mixing slick lyrics with his smooth but powerful voice. Drummer Donald Spangler lays out the hard-hitting beats. Scott Vandrey layers in the finishing touches to the band's signature sound on keys. The guys recently welcomed Nick Lucera as their new bass player.

BALLYHOO! released their 5th studio album Pineapple Grenade on June 25th 2013. It broke through the Billboard Top 200 at #189 as well as reaching #4 Billboard Heatseekers and #5 at iTunes Alternative charts.

The album features "No Good," produced by Rome Ramirez (Sublime with Rome) and mixed by Paul Leary (U2, Sublime); while the first single "Run" saw an early radio add from KRAB Bakersfield and early radio spins by KROQ Los Angeles, WHFS Baltimore, KTCL Denver, and KCXX Riverside among others. Alongside the album release, BALLYHOO! co-headlined the 2013 Summer Sickness Tour with Authority Zero and special guests Versus The World. Pineapple Grenade is the band's follow-up to the 2011 LAW Records release of "Daydreams," which debuted at #1 on the iTunes Reggae Charts and #4 on Amazon.

BALLYHOO!'s unique yet melodic blend of genres, along with their hardcore devotion to the road and their fans have pitched them into snowballing success. The band has performed with a myriad of national touring acts; 311, Slightly Stoopid, SOJA, The Dirty Heads, Matisyahu, and more. Tour highlights include the 2011 311 Pow Wow Festival, the 2012 and 2013 311 Caribbean Cruise, Bamboozle 2012, 2012 Charm City Music Festival, 2013 Cali Roots Festival & the entire 2012 Vans Warped Tour. In 2011, after concluding the Last Calls and Liabilities tour with respected contemporaries, Pepper, they were honored with being included on the ever-popular Hollister Holiday Playlist. They were listed on MTV's Top 100 Bands to Watch and even featured 2 downloadable songs on the popular video game ROCK BAND.

Venue Information:
Mesa Theater
538 Main ST

Grand Junction, CO, 81501